How to significantly reduce your drinking in 30 days without
quitting completely 
 

– YOU CAN drink less alcohol without feeling like you don't have a way to relax.

 

–

YOU CAN make a significant change while still leaving room for occasional drinking.

 

–

 YOU CAN run this as an experiment without making any long term commitments about what you want to do with your drinking.

 

– YOU DON'T have to white knuckle it for a month like with Dry January or Dry July and then go back to drinking more than before.

 
If you're nodding along to the above and feel the pull towards a healthier lifestyle with better sleep, more energy and fewer empty alcohol calories, this is the program for you.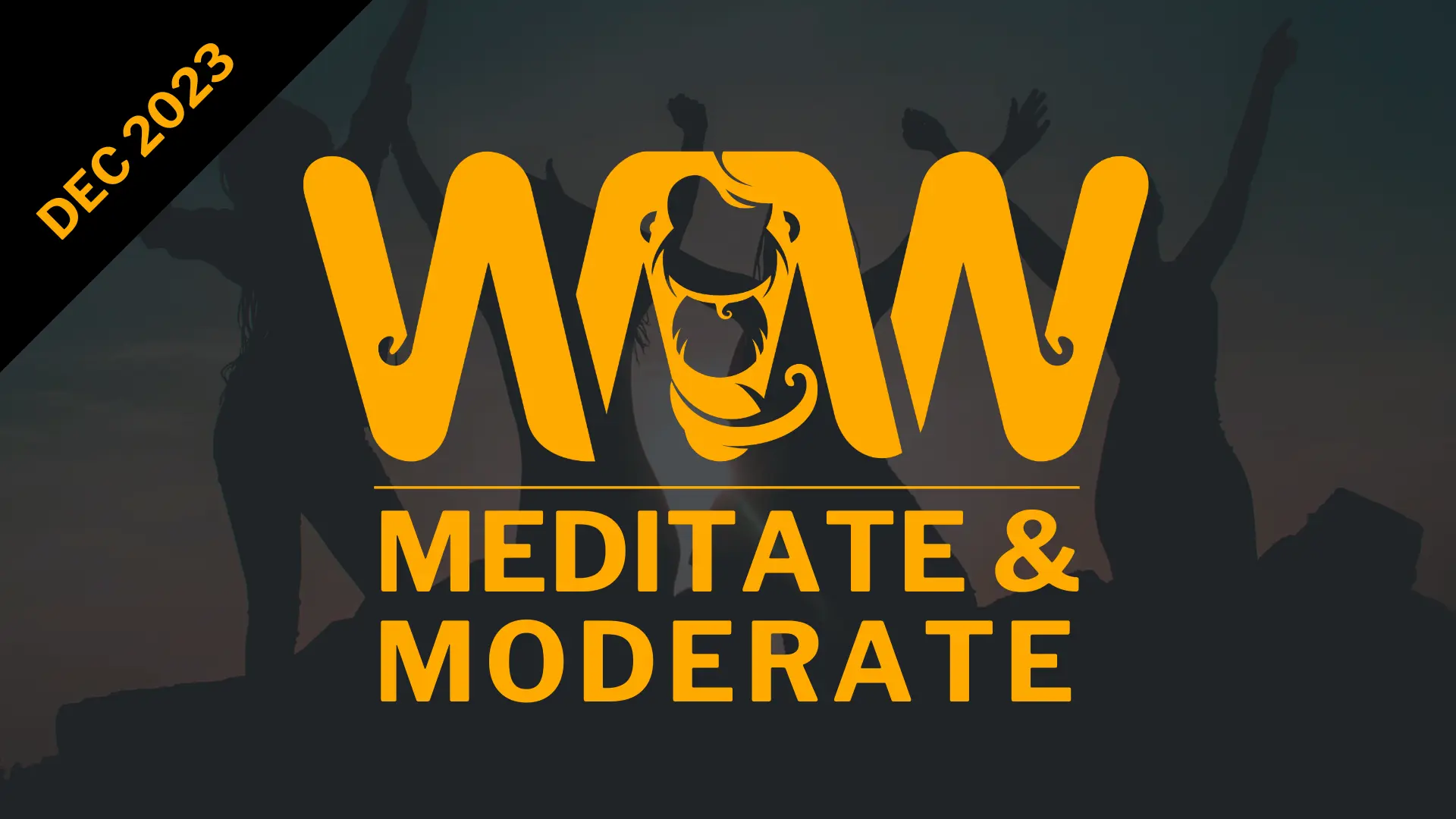 HI, I'M RORY KINSELLA, THE CREATOR OF WISE MONKEY WAY AND MEDITATE & MODERATE
I'm a meditation teacher and sober coach with seven years' experience helping people manage their stress and find healthier coping mechanisms. 
I also have 20 years' experience working in fast-paced corporate environments in the media in both London and Sydney and know what it's like to hold down a stressful job while drinking heavily.
I also know what it's like to work in the same environments when I was successfully moderating my drinking and after I quit alcohol.
In my last corporate job, I was Head of Product, managing the strategy, design and development of major news websites for an Australian media company. I had to be able to work deftly among senior leaders, spiky editorial staff and logic-centric engineers.  
With the double-clarity that came from meditating and drinking less, I was able to better navigate this nuanced environment, getting better results and not letting things take a personal toll when they didn't go to plan.
As someone who used to drink to let off steam and un-stress at the end of the week, I also saw that alcohol was actually adding to my stress, not relieving it. This view is now widely supported by scientific research…
Saying cheers to five years of sober freedom with a delicious glass of... water! 
"A consistent effect of alcohol is that, even low to modest consumption disrupts the hypothalamic-adrenal axis and predisposes to more stress (lower stress threshold). No judgement on drinking here… but it makes people less resilient overall."
Andrew Huberman, Ph.D, Professor of Neurobiology at Stanford Medicine.

 
"No problem can be solved from the same level of consciousness that created it."
Albert Einstein
Wise Monkey Way is the world's only meditation-centred sober program. Meditate & Moderate: 30 Day Experiment for Over-thinkers is our most accessible program. It will give you a new way to relax and the motivation and toolkit to reduce your drinking by 75% or more.
WHAT OUR PARTICIPANTS SAY ABOUT THE WISE MONKEY WAY
'I do not feel like drinking. I am sleeping better and am very happy.'
'The meditation has helped me overcome cravings and react differently to stress.'
'Game changer and a life changer'
'I am more relaxed and haven't had a drink for over three weeks and not missing it.'
'I have tried and failed on many occasions to stop drinking. I finally feel I have cracked it by taking this course.'
'After many years of drinking, I seem to connect with these sessions and now three weeks without a drink.'
'I would recommend this to all who have suffered years of misery and wanted to quit but couldn't.'


'No one is more surprised than me to find that I haven't had / needed / wanted a glass of wine since day one of the program.'
'I wasn't sure whether I was just taking a break from alcohol or completely quitting. It's starting to feel like quitting now.'

'This eased my cravings dramatically.'

Introducing...
MEDITATE & MODERATE: 30 DAY EXPERIMENT FOR OVERTHINKERS 
MONTH OF DECEMBER 2023 
This brand-new program has been designed to help overthinkers rely less on drinking as a coping mechanism for their busy lives.
 
It's for people who are open to the idea that meditating will put them in much better position to make better decisions about when and why they drink.
It's for people who want to cut out crappy, midweek or alone drinking but still give themselves permission for that special occasion, birthday, wedding or weekend away.
 
It's a low-touch, high-value program for people who want more clarity and control over their drinking and know that good intentions and hoping for the best won't cut it.
BENEFITS
Create a stress-busting routine so you can stop relying on alcohol, in an efficient way that won't eat into your busy schedule 
Become more mindful about your drinking and cut down your intake for a month without making a big song and dance over it
Save money, lose weight and improve your work performance
FEATURES
You'll get:
Wise Monkey Effortless Meditation for Professional Overthinkers

Find your place of calm, clarity and resolve in just 15 minutes wherever you are. This no-fluff, practical system works anywhere and is so powerful you will look forward to the edge it gives you. As one CEO participant says: "Meditation is the solution.

 
Peer Support

Graduate from relying on the false friend of alcohol and benefit from the collective wisdom of people with decades of drinking and life experience who know what you're going through. Access a private chat group and weekly live Zoom coaching calls.
Go Deeper with Live Meditations

Meditating live – even online – with an experienced teacher leads to deeper, more satisfying meditations which will give you the motivation to stay consistent. Join when it's convenient for you – 3-6 opportunities a week, depending on your timezone.
BONUSES
On top of the core offering, you will also get:
Maintain Your Gains – Two Months Stay on Track Membership


As we say in the program, goals are good, systems are better! Rather than going back to your old ways after the course, we give access to two months of Stay on Track sessions to cement your new moderating systems. 
Two-Minute Urge Crusher

This eyes-open technique can be done anywhere you run out of wise monkeys and temptation strikes. There's not always an opportunity to meditate, and this breathing technique you can do with no one noticing will help if you get stuck at a client dinner or work drinks and start to wobble.
30-Second Craving Busting Power Question List

Uncover and overcome 90% of cravings with this short list of powerful questions to squash common drink cravings. Not everything needs to be a deep dive into your character – many cravings are much easier to identify and overcome.
Why I'm Not Drinking Tonight Cheatsheet

You don't always have to tell your life story just to avoid drinking. Use this cheatsheet to find the perfect excuse for not drinking in any business or personal situation – and what you need to know to deliver these with a level of confidence that won't open things up to discussion.
'Too Busy to Meditate' Toolkit

Turn meditation from a chore into something that effortlessly boosts your working day. This toolkit will show you the best ways to make time for this essential practice so it gives you more time in your day not less.
WHAT'S THE TIME COMMITMENT?
This is our lowest-touch program, designed to give you greater clarity and control with minimal demands on your time.

  
Below are the main components. All live sessions are recorded if you can't make them. Dates and times can be found when you click through to the country-specific pages below. There are options that work for all time zones.
Meditation: 1 x 15 minutes a day, pre-recorded – do them when it suits you
Weekly Connect & Meditate: 1 x 60 minutes, Sundays, recorded in case you can't make it. Group coaching, connection and meditation will set your week up in the best way
Live Meditation: Join when you can and go deeper. 3-6 opportunities a week, depending on your time zone, 30 mins each
CLARITY & CONTROL – go from automatic drinking to mindful drinking.
This is NOT for you if...
TWO-CLICK REFUND GUARANTEE
We're so confident in this program that we offer a no-questions-asked money-back guarantee at any point in the first 30 days. And we'll give 50% back between 30 days and 100 days.
We won't ask any awkward questions – with the two-click refund guarantee, all you have to do is click here and press send (or contact us here).
One of course assistants will process the refund as soon as we get it and wish you all the best! No hard feelings.